Welcome to Kira's art gallery. I hope my artwork will speak to you and will find its way into your heart and home. Drop me a note–I'd love to hear from you!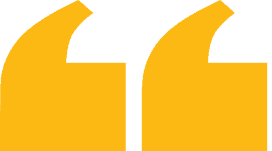 For me, art is a process of discovery. The thrill lies in the unfolding of a blank page into an emotional experience.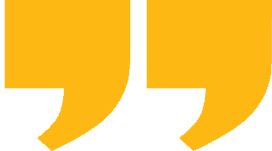 Visit Kira's Blog
New content posted regularly. Poetry, news, art, photogrpahy, videos, music and more!
We stopped at the ridge across the bay
and watched the rust colored hills
roll down into the blue ocean
into the silvery swells
that skid along the shore
silent and adrift
like bleached wood
scattered on the white sand
we sat
soaking the evening sun
somber like empty shells
reliving life as it was
seconds
before the world stopped
watching the glow
of a crumbling corona
collapse
into a colorful kaleidoscope
into the dark side of the moon
into nothing.
*
©Yakira Shimoni Fulks
March 31, 2020 | OC, California
California Blazin' | Lost Disks


There
between wondrous wishes
and longings that linger
in the light of a lone candle
she felt the spark
that ignites two hearts
in the split of one second.
And from the corner of her eye
she saw a streak of light
the darkened sky
had turned bright
effervescent white.
*
©Yakira Shimoni Fulks
March 31, 2020 | OC, California
The Moth and The Flame | Wipe Away Our Shadows
It was one of those nights
when the fire was glowing
and a moth was gliding about —
it was one of those nights
when a storm was blowing
and the wind flew in and then out.
The shadow of a candle
flickered on the wall
while the flame burnt somber
to the cry of silent call —
In the flapping and the flutter
the moth in a sudden came
to nearly burn to smolder
in his hide-and-seeking game.
It was one of those nights
when birds were crowing
and the moth flew
to the corner to hide —
it was one of those nights
my tears were flowing —
and I wished you were here
by my side.
*
©Yakira Shimoni Fulks
June 1, 1999 | Graymoor, IL
Forever and More | Swimming
Visit my gallery to purchase my work. Featuring a wide variety of artwork including oil paintings, acrylic paintings, watercolors, digital art, music, and apparel. 
Check out my new THREE IN A POD collection, a set of three framed original watercolors. Each of these one-of-a-kind pieces, is signed and includes a certificate of authenticity.
Yakira Shimoni Fulks is a dynamic multimedia artist. Kira expresses in a variety of mediums including: graphic and digital arts, videography, music and poetry, singing and songwriting,  traditional oil paintings, drawings and delicate watercolors. Yakira was born in Jerusalem, Israel and holds degrees in international relations, graphic arts and interior design. She is the publisher of The Forum Press located in Orange County, California.
Yakira draws insightful pictures and creates thought provoking images both in paintings and poetry. The subtle intensity of her compositions combined with bold sweeps of color, draw one into the rich tapestry of her work to reflect beyond the images.

OC Recording Apparel on Sale!
Follow me on all social media platforms @kirafulks
OC Mix Buss is Asaf David Fulks and Yakira Shimoni Fulks collaboration album which they wrote, composed, performed, produced, engineered and created the graphics/videos for at The OC Recording Company. A unique mixture of original poetry and spoken word fused with contemporary urban music. Featuring thought provoking lyrics, heartfelt vocals and eclectic instrumentation that blend into a unique listening experience–enjoy the ride on the OC MIX BUSS!